Call for Congressional District 5 Candidate Screening

CD5 Nominations Committee is screening candidates for leadership positions. If you would like to run for a CD5 District Officer position or become a member of a State Party Standing Committee, please filled out the CD5 Candidate Questionnaire either using this online

form

or this linked editable PDF

form

and contact CD5 Nominations Committee Co-Chair Mark Goodell

mgoodell@gmail.com

to set up a screening time with the Nominations Committee.

Screenings take about 20 minutes for the chair positions and 15 minutes for all others. Appointments are available at these times & places:

Sat, Apr 21st, 12pm - 3pm
Rockford Road Library,
6401 42nd Av N, Crystal
Sun, Apr 29th, 7pm - 10pm
Lunds & Byerlys 3945 W 50th St, Edina
Community Room (2nd Floor)

Please be sure to submit your completed questionnaire at least 48 hours prior to you scheduled screening time to give the committee time to distribute and review your information.

---

The election for these positions will be held at the CD5 DFL Convention on May 5th at Patrick Henry High School, 4320 Newton Av N, Minneapolis map.

POSITIONS

CD5 DFL

Party Officer positions

:

Chair (1)
Vice Chair (1)
Secretary (1)
Treasurer (1)
Outreach Director (1)
Directors (up to 19)

State Standing Committee positions (details: DFL Constitution, pg 15­, Art VII, Sec 6):

Outreach & Inclusion Committee (2)
Constitution, Bylaws, & Rules Committee (2)
Platform, Issues, &
Legislative Affairs Committee (2)
Party Affairs & Coordinated
Campaign Committee (2)
Budget Committee (1)

We are looking for a broad range of talents and interests, background, and experience. The officer positions are open to all residents of the CD5 who support the principles of the DFL Party and are not active in any other political party. All positions are volunteer,

2-year terms

. This is a great way to get involved in the DFL.

---

Linda Slocum discusses Gun Safety on MSNBC

Joy Reid and her panel, featuring Representative Slocum, discuss the many threats reportedly made by some gun enthusiasts.

The segment also highlights

Dana Loesch's NRA ad, mocked by Parkland student Sarah Chadwick, further showing that the gun lobby cannot scare silent young people today demanding common sense gun control.

---

SD50 March 03 Convention Declared a Success

What Happens at a Convention

The DFL Party uses precinct caucuses and conventions to endorse candidates and to debate and set the issues of the party.

​Our SD50 convention is the 2nd level of the DFL Party structure. There, the delegates elected at caucus will endorse candidates for the state legislature and choose delegates to move on to the state and congressional district conventions.


Convention Delegate Results

---

SD50 2018 Convention Report Card
Scores averages from all 23 survey-takers (10 is perfect):

---

Approved Resolutions

---

PCR: Fundraising that seems too good to be true

Please forward to friends & family

In 1990, Minnesota started a program to refund political contributions of $50/person or $100/couple.

​If this seems too good to be true, know that over the past 10 years, DFL donations using the PCR have topped $4.8 million -- half that of the $9+ million PCR monies raised by the MN-GOP.

A donation to Senate District 50 (your most local level of government) helps retain the officials who represent you and replace those who don't. We have no salaries or lobbyists. We are volunteers. We are your neighbors. And we will direct your donations where they do the most good.

Even if it were complex, it would be well worth it. But in fact,

IT'S A SIMPLE, 2-STEP PROCESS:
​

1) Mail us your check:

SD50 c/o John Servais, 8549 Zenith Ave, Bloomington, 55431

We mail you a receipt and form

2) Mail completed form to:

MN PCR: MN Revenue, St. Paul, MN 55146

CD3 Highlights

While the snow was an unwelcome highlight (however all made it home safely), the fierce desire to elect Democrats filled the auditorium. By the end of the convention, Dean Phillips was our endorsed candidate. For those who couldn't attend, below was his introduction video.

Adam Jennings; who ran a smart, fair race against Phillips; received a 2-minute standing ovation from everyone -- with our thanks and hopes that he is able to represent us in some other way.

---

20 million children were born in the US;
many of whom can now read
Steve Jobs was alive
There have been two summer Olympics
(London and Rio)
The Metrodome was still around
Hurricane Sandy hit the East Coast

---

Calendar (List View)

To have your items listed on our calendar, we prefer you email us links to existing Google Calendar listings. Or, send event particulars to steven.peer@gmail.com.

---

What is the 'SD50'?


SD50 DFL is the local grassroots organization of the MN DFL party. We are residents of Richfield and Bloomington.
We are respectful and strive to be inclusive of those who share similar values and beliefs. We advocate collectively to advance progressive causes for the common good; embracing everyone in the community; while identifying developing, and supporting local DFL volunteers, leaders, and candidates; to elect DFL endorsed candidates; and to have fun doing it.


​VISION
As an organization we are a creative and engaged membership whose participants are as diverse as the district.
Website content created & paid for by the Minnesota DFL SD50. Not authorized by any candidate or candidate committee.
Powered by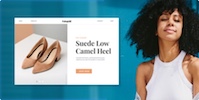 Create your own unique website with customizable templates.