SD50 Convention
​Around the Corner

---

Nominations

Sd50 DFL of Richfield and Bloomington is currently recruiting for officers, directors, and state central committee membership (more detail on the form). These people run the local party and have voting rights on the local and/or state level of the DFL party.

​If you are a local resident, have interest in politics and some people or administrative skills to offer we would love your application. Download, complete, and return

the questionnaire to the Nominations Committee Chair (sobek74@gmail.com ) no later than Wed Feb 21st at 5 PM.

Candidate screenings will be held on:

Wed Feb 21: 5:30pm to 8:30pm
at Group Travel Directors Inc.
2000 W 98th St. #200
(upstairs no elevator)
​

Sat Feb 24: 1:00pm to 4:00pm
at Davanni's party room,
​8605 Lyndale Ave, Bloomington

Please indicate your 2 top choices of times and days to be screened. We will be scheduling 15-minute slots on a first come basis.

---

SD50 Caucus Results

Thanks to all the volunteers who crunched numbers from the caucus. Here are the results:

Candidates & SIGs:
Tables & Speaking

Candidates & special-interest groups wanting a table or speaking time at the SD50 convention can complete this form:

** Table renters: Arrive at 8:30am with your check payable to SD50 DFL. We ask that only blue tape is used for hanging and you remove anything you brought. Also we prefer attendees approach you at your table. No amplified voice or music at the tables. 110v power is able with advance notice.

​Candidates wanting to address the delegates: If you have images or a Powerpoint to be projected during a speech, email them to steven.peer@gmail.com by March 1. All requests subject to approval by the SD50 chair.

---

In 1990, Minnesota started a program to refund political contributions of $50/person or $100/couple. If this seems too good to be true, know that over the past 10 years, PCR donations have topped $4.8 million for the DFL -- and more than twice that for the MN-GOP

*

.

A donation to Senate District 50 (your most local level of government) helps retain the officials who represent you and replace those who don't. We have no salaries or lobbyists. We are volunteers. We are your neighbors. And we will direct your donations where they do the most good. Thank you.

Order now . If you've moved into a place not suitable for flowers,

order for a friend

or consider just making an outright donation. Thank you.

---

Calendar (List View)

---

What is the 'SD50'?


We are the local-most, grassroots organization of the Minnesota's Democratic party. As residents of Richfield and Bloomington, we are respectful and inclusive of those who share similar values and beliefs. We collectively advocate advancing progressive causes for the common good and embracing everyone in the community; while identifying, developing, and supporting local DFL volunteers, leaders, and candidates. We elect DFL endorsed candidates.
​We have fun while doing it! ​

​VISION
As an organization we are a creative and engaged membership whose participants are as diverse as the district.
Website content created & paid for by the Minnesota DFL SD50. Not authorized by any candidate or candidate committee.
Powered by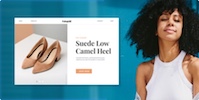 Create your own unique website with customizable templates.