Senate District 50 DFL is calling for democrats seeking the SD50A house seat (currently held by representative Linda Slocum) to submit statements ahead of the endorsing convention. The deadline for submissions is this Friday, May 25 2018 and submissions will be posted to our website the following day.

SUBMISSION to be under 350 words, contain information you deem important to voters, and emailed to Steven.peer@gmail.com by 5pm on 5/25/18.

You are also encouraged to attach either a photo or campaign artwork (jpg file), We will utilize the image/art only if each participating candidate submits something.

​Read about Mara, Mike, and Allegra

here

.

SPECIAL SD50A
​Endorsing Convention: TUESDAY May 29th

SD50A has multiple individuals seeking the

Democratic

endorsement for the State House seat that opened up with the announcement of Linda Slocum's upcoming retirement (see below). Postcards have gone out to the SD50A Delegates and Alternates (though they were printed with the wrong day-of-week) the convention is:

TUESDAY, May 29th
6:00PM Registration
6:30PM Gavel-down
Richfield Middle School ​
​7461 Oliver Ave S.
Check Signs for Location
---
Rep. Slocum Announces Retirement

It is hard putting into words how honored I am representing my communities in the legislature for the past 12 years. I am looking forward to a health focused retirement. I am proud of the many things we accomplished together in Richfield and Bloomington. As a teacher, it has always been important to me that we showed Minnesotans we valued our children's education. I fought a

nd will continue to fight for full education funding, special education equity and grants for recovery schools.

I'm proud to have been the chief author of legislation clarifying Minnesota's public charter school laws, which was recognized nationally for how inclusive and thorough the legislation was crafted. I was chief author and champion of organized waste collection which reduces damages to local streets, cuts greenhouse gas emissions and received numerous environmental awards. It was a great moment in 2013 when I voted to pass marriage equality affirming that love is the law in Minnesota.

I truly love this job, but now it's time for me to focus on my health so I can enjoy everything that Minnesota has to offer. I've been working on the 35W/494 interchange and the 77th Street underpass for so long I am going to make sure I am around to use them after these upgrades are complete.

​

I want to thank all of my friends, neighbors, colleagues and my family who have helped me during my 12 years as Richfield and Bloomington's representative.

- Linda

---

Linda Slocum discusses Gun Safety on MSNBC

Joy Reid and her panel, featuring Representative Slocum, discuss the many threats reportedly made by some gun enthusiasts.

The segment also highlights

Dana Loesch's NRA ad, mocked by Parkland student Sarah Chadwick, further showing that the gun lobby cannot scare silent young people today demanding common sense gun control.

---

SD50 March 03 Convention Declared a Success

What Happens at a Convention

The DFL Party uses precinct caucuses and conventions to endorse candidates and to debate and set the issues of the party.

​Our SD50 convention is the 2nd level of the DFL Party structure. There, the delegates elected at caucus will endorse candidates for the state legislature and choose delegates to move on to the state and congressional district conventions.


Convention Delegate Results

---

SD50 2018 Convention Report Card
Scores averages from all 23 survey-takers (10 is perfect):

---

Approved Resolutions

---

PCR Donations: too good to be true?

Please forward to friends & family

In 1990, Minnesota started a program to refund political contributions of $50 per person.

​If this seems too good to be true, know that over the past 10 years, PCR donations have generated over $4.8 million for the DFL.

A donation to Senate District 50 (your most local level of government) helps support candidates & officials who represent you. We have no salaries or lobbyists. We are volunteers. We are your neighbors. And we promise to direct your donations where they do the most good.

Even if it were complex, it would be well worth it. But in fact,

IT'S A SIMPLE, 2-STEP PROCESS:
​

1) Mail us your check:

SD50 c/o John Servais, 8549 Zenith Ave, Bloomington, 55431

We mail you a receipt and

form
​

2) Mail completed form to:

MN PCR: MN Revenue, St. Paul, MN 55146

Important News

---

Calendar (List View)

To have your items listed on our calendar, we prefer you email us links to existing Google Calendar listings. Or, send event particulars to steven.peer@gmail.com.

---

What is the 'SD50'?


SD50 DFL is the local grassroots organization of the MN DFL party. We are residents of Richfield and Bloomington.
We are respectful and strive to be inclusive of those who share similar values and beliefs. We advocate collectively to advance progressive causes for the common good; embracing everyone in the community; while identifying developing, and supporting local DFL volunteers, leaders, and candidates; to elect DFL endorsed candidates; and to have fun doing it.


​VISION
As an organization we are a creative & engaged membership whose participants are as diverse
​as the district.
Website content created & paid for by volunteers of the Minnesota DFL SD50. Not authorized by any candidate or candidate committee.
Powered by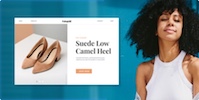 Create your own unique website with customizable templates.