SD50 Convention Rules regarding
​tables and signage

Overall Convention Rules
RULES

Start time:
Please arrive no earlier than 8:30am



Payments:
Deliver

(any) checks to Treasurer John Servais (payable to SD50 DFL)
Tables $25

Staging rooms $varies
Signage:
Fastening can be done ONLY using blue painter's tape

Materials can be used outside the building.
Materials can be used inside the building on your table, glass, masonry, and steel using blue painter's tape only ( and not on painted surfaces or drywall).
Materials can be used inside the auditorium except on the stage, front wall, or anywhere that might obstruct delegate views to the stage.

During the meeting:
Campaign literature may not be distributed in the auditorium after balloting has begun.
No moving demonstrations are permitted during balloting.
There shall be no disruptive demonstrations in the convention hall/auditorium.
Access to the floor:
Credentials committee will have passes for approved candidates and TWO of their staffers. The exception to this is that, during a candidates speech, team members can join the candidate on stage.
Speaking:
Candidates that have signed-up can have 2-minutes to address the delegates. You will be notified at 1-minute, 30-seconds, and 0-seconds.
Please limit the speech to 2 minutes so we do not have to interrupt.
​A
sign up sheet is on the credentials table. Pre-registered candidates will be listed and are first. Then, first come, first served.
Powerpoint:
If you have images or a Powerpoint to be projected during a speech, email them to steven.peer@gmail.com by March 1. All requests subject to approval by the SD50 chair. Slides follow the same concurrent two-minute limit.

Private (staging) rooms:
Staging rooms are available at a nominal cost. There is no food allowed in them.
Cleanup
Each delegation will be responsible for collecting materials and garbage. ​Cleanup must be done within 30 minutes after our adjourning.
Other
No amplified voice or music at the tables.
Whistles, air horns, bull horns, drones, floating devices, or similar devices will not be allowed during the convention.
Contested races

For contested races or straw polls: all campaigns are allowed 2 observers.
All signs and other materials must comply with the rules of the venue, and with any additional rules and procedures established by the Senate District 50 central committee.
Powered by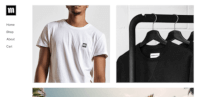 Create your own unique website with customizable templates.