Linda Slocum discusses Gun Safety on MSNBC

Joy Reid and her panel, featuring Representative Slocum, discuss the many threats reportedly made by some gun enthusiasts.

The segment also highlights

Dana Loesch's NRA ad, mocked by Parkland student Sarah Chadwick, further showing that the gun lobby cannot scare silent young people today demanding common sense gun control.

---

SD50 March 03 Convention Declared a Success

What Happens at a Convention

The DFL Party uses precinct caucuses and conventions to endorse candidates and to debate and set the issues of the party.

​Our SD50 convention is the 2nd level of the DFL Party structure. There, the delegates elected at caucus will endorse candidates for the state legislature and choose delegates to move on to the state and congressional district conventions.


Convention Delegate Results

SD50 2018 Convention Report Card
Scores averages from all 23 survey-takers:

---

PCR: Fundraising that seems too good to be true

Please forward to friends & family

In 1990, Minnesota started a program to refund political contributions of $50/person or $100/couple. If this seems too good to be true, know that over the past 10 years, PCR donations have topped $4.8 million for the DFL -- but more than twice that for the MN-GOP

*

.

A donation to Senate District 50 (your most local level of government) helps retain the officials who represent you and replace those who don't. We have no salaries or lobbyists. We are volunteers. We are your neighbors. And we will direct your donations where they do the most good.

SIMPLE 2-STEP PROCESS
​
1) Mail us your check:

SD50 c/o John Servais

8549 Zenith Ave,

Bloomington, MN 55431

We mail you a receipt, form, & SASE envelope!

2) Complete & mail to:

MN PCR: MN Revenue,

St. Paul, MN 55146

Save a stamp; mail us your flower order too!

Order now . If you've moved into a place not suitable for flowers,

order for a friend

or consider just making an outright donation; this is our most important fundraiser. Thank you.

---

Calendar (List View)

To have your items listed on our calendar, we prefer you email us links to existing Google Calendar listings. Or, send event particulars to steven.peer@gmail.com.

---

What is the 'SD50'?


SD50 DFL is the local grassroots organization of the MN DFL party. We are residents of Richfield and Bloomington.
We are respectful and strive to be inclusive of those who share similar values and beliefs. We advocate collectively to advance progressive causes for the common good; embracing everyone in the community; while identifying developing, and supporting local DFL volunteers, leaders, and candidates; to elect DFL endorsed candidates; and to have fun doing it.


​VISION
As an organization we are a creative and engaged membership whose participants are as diverse as the district.
Website content created & paid for by the Minnesota DFL SD50. Not authorized by any candidate or candidate committee.
Powered by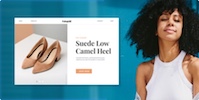 Create your own unique website with customizable templates.