Last Week coming up to Door Knock

There are nearly two-dozen opportunities between now an the election to help Get Out The Vote.

Register

here

for a short shift (starting times):

Sat, Oct 27, 9:00am–

12pm, 3pm

Sun, Oct 28,

12pm, 3pm, 6pm

Mon, Oct 29, 9:00am–12pm, 3pm, 6pm
Tue, Oct 30, 9:00am–

12pm, 3pm, 6pm

Wed, Oct 31, 9:00am–

12pm, 3pm

Thu, Nov 1, 9:00am–

12pm, 3pm, 6pm

Fri, Nov 2, 9:00am–

12pm, 3pm, 6pm

2950 Metro Dr,

Ste 117

Bloomington, MN 55425

GOP Govenor Arne Carlson:
"Vote Phillips"


Whether you're an independent, Republican, or Democrat, we should all be able to agree on one thing — in Minnesota, we can do better than the low bar being set by Rep. Erik Paulsen ... [His] false and negative ads are astonishing and deeply dismaying. His latest ad doesn't just smear Dean with patently false attacks — it maligns some of the most prominent members of the Twin Cities philanthropic community.

The real purpose of these attack ads is to take attention away from the fact that Paul Ryan and Mitch McConnell prepared budgets that will significantly slash health care, Medicare, and Social Security.

I proudly served as your Republican governor. Now, I'm proud to be supporting Dean's campaign.

Thank you,

Arne Carlson
Former Governor of Minnesota

---

Post-Primaries: What's Next?

Below are the various campaigns associated with SD50. All could use your time and money.

| | | | |
| --- | --- | --- | --- |
| Position | Candidate | Candidate | Contact |
| Governor & Lt. Governor | Tim Walz | | |
| Secretary of State | Steve Simon | | |
| Senate | Amy Klobuchar | Tina Smith | |
| Congress | CD3: Dean Phillips | | |
| Attorney General | | | |
| State Auditor | | | |
| | | | |
| Hennepin County Sheriff | | | |
| | | | |
| City Council –Richfield | | | |
| Hennepin County Attorney | Mark Hasse | ​ | |

---

PCR Donations: too good to be true?

Please forward to friends & family

In 1990, Minnesota started a program to refund political contributions of $50 per person.

​If this seems too good to be true, know that over the past 10 years, PCR donations have generated over $4.8 million for the DFL.

A donation to Senate District 50 (your most local level of government) helps support candidates & officials who represent you. We have no salaries or lobbyists. We are volunteers. We are your neighbors. And we promise to direct your donations where they do the most good.

If it were complex, it would be well worth it. But in fact,

IT'S A SIMPLE, 2-STEP PROCESS:
​

1) Mail us your check:

SD50 c/o John Servais, 8549 Zenith Ave, Bloomington, 55431

We mail you a receipt and

form
​

2) Mail completed form to:

MN PCR: MN Revenue, St. Paul, MN 55146

Calendar (List View)

To have your items listed on our calendar, we prefer you email us links to existing Google Calendar listings. Or, send event particulars to steven.peer@gmail.com.

Got Postcard?

---

What is the 'SD50'?


SD50 DFL is the local grassroots organization of the MN DFL party. We are residents of Richfield and Bloomington.
We are respectful and strive to be inclusive of those who share similar values and beliefs. We advocate collectively to advance progressive causes for the common good; embracing everyone in the community; while identifying developing, and supporting local DFL volunteers, leaders, and candidates; to elect DFL endorsed candidates; and to have fun doing it.


​VISION
As an organization we are a creative & engaged membership whose participants are as diverse
​as the district.

CD3: A Great News Site

The Congressional District Three (DFL) website has a broad and well organized collection of current political news. Check it out

here

.
Website content created & paid for by volunteers of the Minnesota DFL SD50. Not authorized by any candidate or candidate committee.
Powered by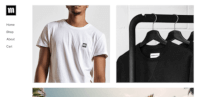 Create your own unique website with customizable templates.