Delegates and alternates will gather on Tuesday, May 29th in a special convention to endorse one of them. Ahead of Tuesday, we asked each of the candidates to forward to us anything (up to 350 words) they thought we should know about them towards making the right choice.
Mara Glubka

My name is Mara Glubka, I am a proud transgender American and I ask for your vote to be the DFL-endorsed candidate for State Representative in our district.

I am relatively new to the district and moved to Richfield 3 years ago on June 1st. Though I have always been engaged with others in politics and have always made it a point to be well-informed, it is my experience as a transgender woman in American society that has moved me to stand up and be counted.

I will be 65 years old on July 14th. I was born and raised in Winona, MN. I am the oldest child of 8 and father to 3 grown sons. My Twin sons Matthew and Samuel are 29 and my youngest son Joseph, is 27.

​I am retired, though that was not of my choosing and spent most of my working years as a multi-unit manager in retail operations and marketing. My last position was running a small chain of stores in MN, IA, NE and CO and for a few years, was a national category manager for a chain of 133 stores in MN, WI, SD and MO. It is that experience in particular that I think is very useful in the political arena.
That's because it was about being smart and tough in a 'good old boy' world. It meant standing toe to toe with many who were in positions of power simply because they were men. It meant preparation, knowing your own power and using all of it. I was good at that. I was someone who swung a heavy bat in a practically male-exclusive environment. I hit my share of home runs.

​Seeing men and the world through the eyes of a transgender woman has made me very passionate about anyone who is 'othered' in this awful, shameful time in America's history.

I will look Republicans in the eye and, with a cool head and all my heart, will tirelessly fight with passion and discipline for all who are marginalized by sexism and racism in this outrageous time of Trump.

Mara Glubka
maraglubka@gmail.com
952-239-6404

​Mike Howard


I am running for the Minnesota House because I believe that our politics and government can be a positive force to improve lives. I learned this as an intern on Senator Paul Wellstone's campaign in 2002, and ever since, I have been committed to community and public service.
I currently serve on the Richfield City Council and I'm proud of the progress we've made to become a more inclusive city. Previously, I served as Communications Director for the Minnesota House DFL Caucus, where I was honored to help Democrats make historic investments in education and pass into law the freedom to marry. My community experience will help me hit the ground running and be an effective representative at the Capitol from day one.

The concentration of power and wealth in our politics continues to create disparities for too many Minnesotans. We must build up a future in Minnesota with more equitable opportunities for everyone. Together, let's address our crisis in affordable housing, invest in education, and work to eliminate racial inequities. Let's make health care more affordable by emphasizing quality care – not profits. Let's protect our environment and invest in renewable energy. Finally, let's stand up to the NRA and demand action on gun reform. I will follow Rep. Slocum's lead, as well as the powerful organizing of young people across our country, in working to enact life-saving reforms that are long overdue.

Rep. Linda Slocum has been an amazing representative at the legislature and I am grateful for her support. As your representative, I will continue to fight for the strong DFL values that we share.

My wife Sarah and I live in Richfield with our 3-year-old son Calvin and we love this community. It would be an honor to serve Richfield and Bloomington in the Minnesota House and to work with you to build a better future. If we take on the big challenges facing our state with bold leadership and collective action, I am optimistic about what we can achieve together.

Michael Howard, At-Large

michaelhowardmn@gmail.com

612-207-7396

www.michaelhowardmn.com

​Allegra Smisek

As a proud Richfield resident, I am honored to seek the DFL endorsement for the Minnesota House of Representatives for District 50A. Like retiring Representative Linda Slocum, I hope to leverage my skills as an educator to provide leadership and build community in Richfield and Bloomington.

Throughout my career as a Minnesota educator, I have amplified voices, built relationships, and strengthened community. My goals as State Representative are to partner with and learn from our current leaders, invite new voices to the table, and work together to bring innovative and equitable change to our community. My greatest achievement as a social studies teacher has been engaging young people in the democratic process, and I will use my experience to get first-time voters to the polls and into the spaces where decisions are made.

I am running because my life experience working with families and educators has prepared me to improve our schools, protect and expand access to stable housing, as well as advocate for health care and justice reform. We must also renew our commitment to the environment and broaden access to economic opportunities. To do that, we need more voices in the state legislature that have seen and experienced the impact of policy in the real world, and understand the consequences of inaction.

As a strong advocate for gender and racial equity, I currently speak on issues related to dehumanizing language, sexual assault, and consent education. I will help amplify the voices of all those who have experienced assault and harassment, and work to create real change at the Capitol and beyond.

I want to use my insight and privilege to improve my community and our state for all Minnesotans. I promise to listen. I promise to lead with integrity. I promise to always fight for equity, world-class education, and a better tomorrow.

I humbly ask for your support so that we can continue this work together.

Allegra Smisek

allegrasmisek@gmail.com

612-644-3536

www.allegraformn.org
---
SPECIAL SD50A: Endorsing Convention TUESDAY May 29th

SD50A has multiple individuals seeking the

Democratic

endorsement for the State House seat that opened up with the announcement of Linda Slocum's upcoming retirement (see below). Postcards have gone out to the SD50A Delegates and Alternates (though they were printed with the wrong day-of-week) the convention is:

TUESDAY, May 29th
6:00PM Registration
6:30PM Gavel-down
Richfield Middle School ​ ​Cafeteria
7461 Oliver Ave S.
look for signs

AGENDA

​SD50A Endorsing Convention

Tuesday, May 29th

For MN House of Representatives 50A

Richfield Middle School, 7461 Oliver Ave S.

6:00P Registration Opens

6:30P Call to Order

Pledge of Allegiance

Affirmative Action Statement

Chair Remarks

Election of Convention Chair

Credentials Report 1

Rules Committee Report

(Adoption of Rules and Agenda)

Endorsement for House Candidate 50A

Adjourn
350/1477/4.22; 334/1652/4.94; 318/1614/5.07
Powered by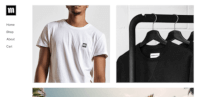 Create your own unique website with customizable templates.